We get you a bigger bang for your advertising & marketing budget!
We provide professional advertising, marketing, and media services for clients in Connecticut, the Northeast, and across the US, including:
Consumer, B2B, Political Campaigns, Legislative + Issue Campaigns, Not-for-Profit + Associations, Banking, Financial + Legal Services
Education, Healthcare, Media + Broadcast, Retail, Advertising Agencies, Marketing + Public Relations Firms, Real Estate + Development
Learn more about achieving your marketing goals through higher media impact, directly reducing media costs, and uncovering significant added value opportunities.
Call us at 860-305-5897 or send an email to charmaine@cvmediainc.com.
Charmaine transforms ideas into high-performance marketing machines.
Experience and expertise makes the world of difference when it comes to making your marketing truly effective.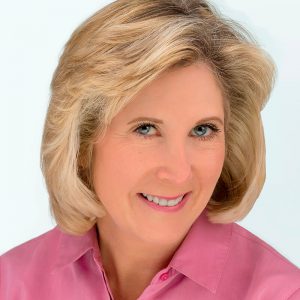 Charmaine Seavy


Founder and President of CV Media, Inc.
There's more to marketing than meets the eye.
You need great creative. And you need the best channels to engage your audiences.
Getting the right placement and the right timing—and all without being overcharged—takes hard work, technical savvy, and tough negotiation skills.
Which is where Charmaine Seavy comes in. She's your secret weapon.
She's the one fighting in your corner for the best creative, the best placements, and the best prices. She's the one working late into the night and through the holidays and weekends to make sure your ads are running where and when they're supposed to. She's the one checking all your invoices.
And she's the only one who can get you all the extras you didn't know you could get, like bonus spots, promotions and interviews.
Need your advertising, marketing, and media to make more of an impact?
Call us at 860-651-8123 or
We offer more than 30 years experience in advertising, marketing, and planning and negotiating media buys. Other services include trafficking all types of media, billing, post-buy analysis, and analytics—all while developing and building critical media relationships to ensure highly successful marketing campaigns.n
Programmatic Display Ads
Retargeting Banner Ads
Behavioral-Targeted In-App Ads
Native Content Ads
Search Retargeting

Data-Driven B2B Targeting Display Advertising
B2B Website Visitor Identification (TargetLeads)
Programmatic Digital Video
Connected TV
Spotify Audio & Display Banners
Digital Data Onboarding
Search Engine Marketing (PPC)
Data-Targeted Email Marketing
National, regional and local Affiliate TV
National, regional and local Cable TV
Direct-response TV
Online video (YouTube, Hulu, etc.)
Mobile video
AM + FM radio
SiriusXM satellite radio
Pandora
Internet streaming services
Site-placed radio
National, regional, local consumer and B2B
Newspaper
Magazine
FSI
Remnant print
Consumer media usage evaluation
Circulation, audience composition evaluation
Traditional billboards
Digital billboards
Mobile billboards
Poster panels
"Spectaculars"
Urban out-of-home
Airport displays + kiosks
Mall displays + kiosks
Transit—bus + commuter rail
Street furniture
Demographic analysis of outdoor usage
Demographic analysis of outdoor site locations
Tired of ad sales reps hounding you?
Call us at 860-651-8123 or
Charmaine Seavy is far more than a top-of-her game expert, she is an out-and-out advocate for her clients, making sure we get everything we're paying for...and more. We've done print, radio, TV, and even billboards, and Charmaine has handled it all for us, sometimes on less than a moment's notice.
Mark Zampino,
Public Affairs Director, CT Society of CPAs
Achieve your marketing goals through higher media impact, directly reducing media costs, and uncovering significant added value opportunities.
We'll give you an honest, independent assessment—no gimmicks…and definitely no heavy sales pitch.
Call us at 860-651-8123 or
We're privileged to have helped the following companies with their marketing, advertising, media buying, and planning:
B2B:
Branson Ultrasonics Corporation
Flir
Honeywell/Skinner Valve Division
Intertherm Baseboard Heaters
Keeney Manufacturing
Lydall
Miller Johnson
Sargent
Seal Products
Siemens Transportation Systems
Stanley Incentive Sales
Stanley Industrial Hardware
Stanley Magic-Door
Transkrit
Vermont Tap & Die Company
The Wiremold Company
Banking:
American Bank
Derby Savings Bank
Insurbanc
Liberty Bank
New England Bank
Savings Bank of Manchester
Savings Institute Bank & Trust
UNION Savings Bank
Windsor Federal Savings
Financial Services:
Aetna Property/Casualty, Business Communications
Almerica
CHET
Cigna Corporation
Coopers & Lybrand
CT Association of Certified Public Accountants
Exante
Hartford Insurance
Insurebanc
Progressive Insurance
Travelers
Food + Beverage:
The Allied Grocer Cooperative, Inc.
Congress Rotisserie
Diet 7 Up & 7 Up
Dr Pepper
Eckert's Orchard, St. Louis
Fitzgerald's Food Store
Heublein/Inglenook Navalle Wines
I.B.C. Rootbeer
International Dairy Queen
Mayrose Meats, St. Louis
Miami Spice Restaurant
Old Style Cakes
Olivio
W.B. Cody's Restaurant
Healthcare:
American Association of Orthodontists
Barnes Hospital, St. Louis
Connecticare
Eye Physicians & Surgeons
Griffin Hospital
The Harold Leever Regional Cancer Center
Heart Center of Greater Waterbury
Hope Medical Group
Institute of Living
Johnson Memorial Hospital
Masonicare
MRI of New Britain
New Britain General Hospital
Saint Francis Hospital
Saint Mary's Hospital
Sofferman Sleep & TMJ Solutions
University of CT Health Center
Visual Perceptions
Waterbury Hospital
William W. Backus Hospital
Women's Health U.S.A.
Not-for-Profit:
Food Share
Girl Scouts of CT
Greater Hartford Arts Council
Greater Hartford Auto Dealers Association
Greater Hartford Open
National Kidney Foundation
St. Louis Art Museum
The Fidelco Guide Dog Foundation
Government + Political + Issue:
Chris Oliveira for State Senate
City of Hartford – Special Program/Leaf Collection
Common Sense
Community Renewal team
Compassion and Choices
Connecticut Against Gun Violence
CCPA – Connecticut Community Providers Associations
Connecticut Lottery
Connecticut Tourism
CT Fund for the Environment
CT Resources Recovery Authority
CT Transit
DCF – Safe Haven
DCF – Safe Summer
Denise Merrill for Secretary of State
Families for Excellent Schools
Giuliano for Middletown Mayor
Hartford A Rising Star
Hartford Image Project
Henry Fernandez for New Haven Mayor
Kevin Lembo for State Comptroller
New Haven Special Commission on Infant Health
Shannon O'Brien, MA
Tom Bozek for State Senate
VIP Partners in Travel
Real Estate + Development:
Ashlar Village
Connecticut Association of Realtors
Convention and Visitors Bureau of Greater St. Louis
HBE Corporation
Home Builders Association of Connecticut
JMB/Urban Development Company
Mitnick Realty
Retail:
Bahco Tools
Bernie's
Best Cleaners
Carlson Oldsmobile, St. Louis
Civic Center/La Salle Partners
Clinton Nursery
Drake Hill Mall
Fitzgerald's Food Store
FS Services (Agricultural)
G & S Enterprises
Hartford Dispatch Moving & Storage
International Shoe
Intertherm Baseboard Heaters
J.C. Penney, Danbury, Milford, Trumbull, Stamford
Kaman Music Corporation
Lamp & Lantern Lighting, St. Louis
Michael's Jewelry
Oakwood Sports Centers
Pavilion at State House Square, Hartford
Prague Shoe Company
Quassy Amusement Park
RAM Trucks
Riverdale Farms
Showcase, St. Louis
Ski Sundown
Skooters
SNET
Sports Haven
State Street Discount
United Auto Workers
Vincel Pontiac, St. Louis
West Port Plaza, St. Louis
Need to make your media buy more effective?
Call us at 860-651-8123 or